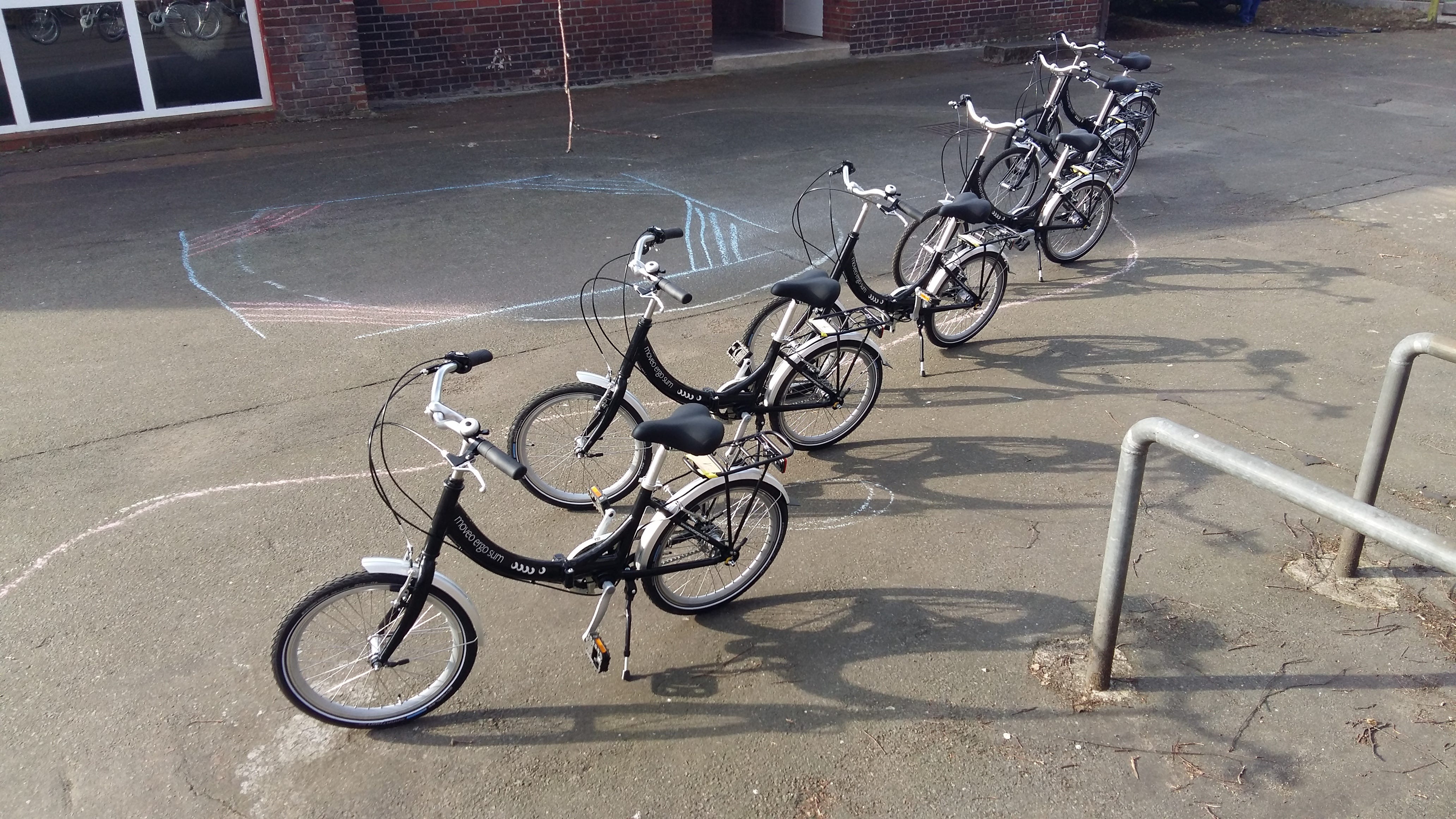 Bike riding lessons for adults in Hamburg-Winterhude and Hamburg-Wilhelmburg
You never had the opportunity to learn the art of cycling in your childhood? Or feel insecure on a bike because you have not ridden for a long time? Or do you want to improve your driving skills in general?
Then come to one of my courses. Here you will learn the art of cycling in a relaxed atmosphere and expert guidance. With playful exercises and step by step you will learn to cycle again. It mobilizes, keeps you fit and fun!

As a certified cycling instructor and trained occupational therapist, I am trained to design individual learning pathways. Competent, serious and with decades of experience as a cyclist.
In my courses you can learn cycling in a calm environment, step by step, at your speed. Starting off with kick bikes/scooters for adults and continuing with small bicycles we develop the feeling for balance on a bike and progress by doing a lot of different pleasant exercises to riding a larger bike. Kick bikes and bicycles for the course will be provided. You can bring your own bike if you wish to do so.


Are you able to ride a bike, but feel technically unsafe?
Then benefit from a training which will help you to improve your capability of taking turns, slowing down, looking behind you, riding one handed and further more.
Do you feel safe on a bicycle but worry about cycling in the streets because of the traffic?

You can learn competent and safe road behavior in this course. We start with the introduction of the German traffic rules for cyclists and do a couple of exercises on cycling technique. Then we ride in the streets of Hamburg and pay attention to difficult situations in order to learn how to avoid risks.


General information:

Rate for 60 minutes personal training: 50,00 Euros (no extra costs). If you wish so, we can do the lesson speaking english.
Absolute beginners usually need 9 hours to learn bike riding well.
The training takes place in quite car free places in Hamburg-Winterhude and in Hamburg Wilhelmsburg.
Please contact me for further details. You will find the contakt form under Kontakt, write an email, ore give me a phonecall and lets talk about what you want and what is necessary.
We report at the end of February 2023.

Intensive course for beginners* on the bike
You have never learned to ride a bike or you just feel unsafe on a bike?


Learn to ride a bike safely in small steps, first on a scooter, later on a bike. It is much easier to learn to ride a bike in a group. The groups are small and not larger than 7 participants. It is a lot of fun to learn cycling in a group.
The next group course for beginners in Wilhelmsburg will be annouced at the End of February 2023.
The cours starts with a binding preliminary meeting at 09:30 am in the Inselpark.
Participation in the course is only possible if you have attended the preliminary meeting before the course starts.
Course times will follow at the End of February2023. In Wilhelmsburg the daily scedule is from
Monday to Friday 09:30 to 11:30 a.m.


(20 hours on 10 days, 2 hours per day)
Organizer: ParkSportInsel in cooperation with the cycling school Elbinsel, supported by Hamburger Abendblatt hilft e.V. (For people with low income the course fee is only 60.00€)
(For self-payers who have their own income, the price per person is 250.00€ - this is for your information. If you have an income and are able to pay the regular price, please let us know).
You can click and download the registration form below at the End of February2023.
Please register only if you can come each day and attend the mandatory preliminary meeting on June 17. at 09:30 in Wilhelmsburg
(For people with low ore no income, the course costs only 60.00€ fee).


(For peole who have their own income, the price per person is 250.00€ . If you have an income and are able to pay the regular price, please let us know).

If you have any questions about the beginners course, talk to Felicitas under 040-18143332. She will call you back after End of Februar 2023.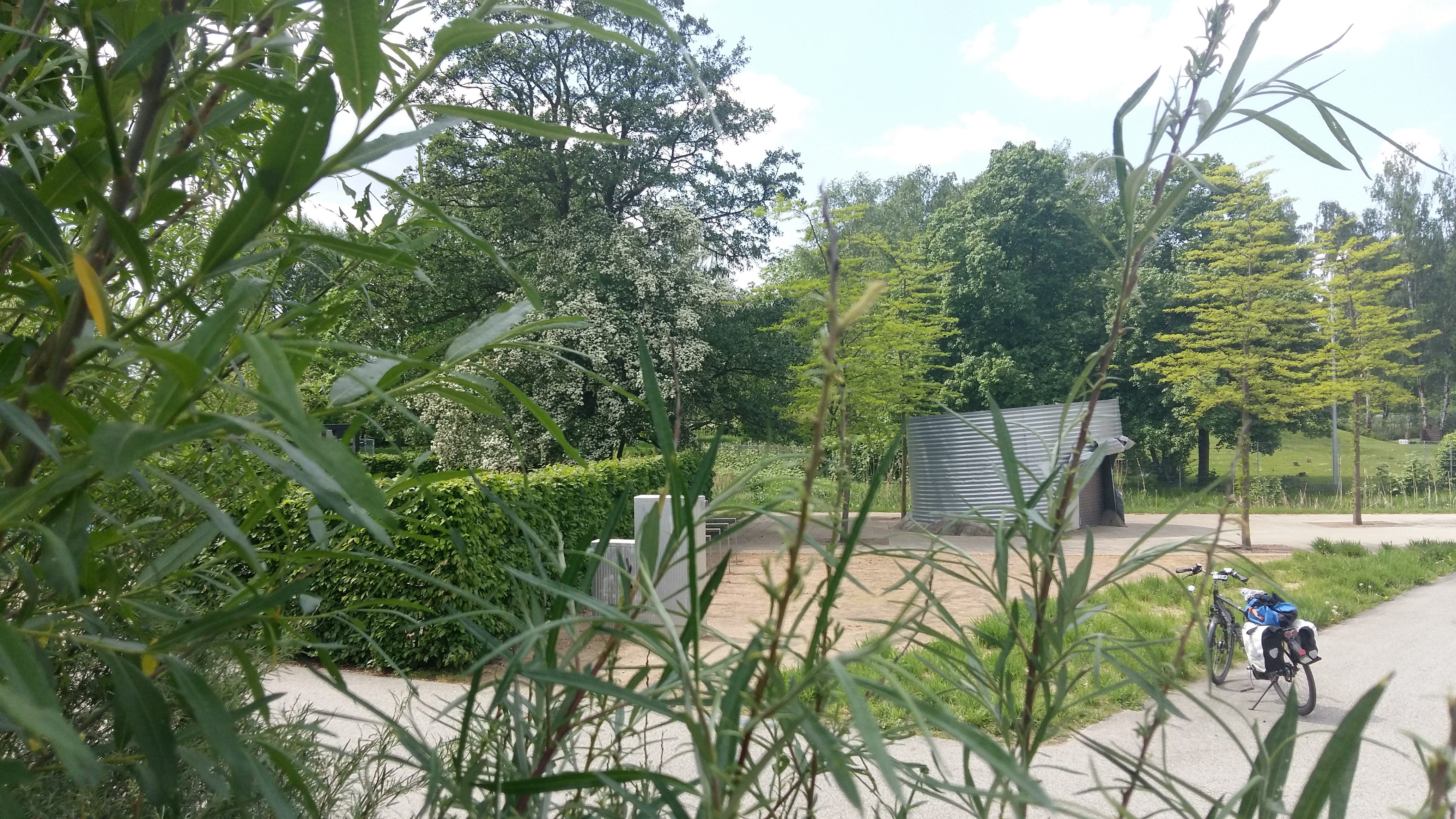 participants' comments
Up until meeting Felicitas I didn't ride a bike. She is very natural, relaxed and makes every session fun. Time just flies and I wanted more and more.
I really enjoyed the variety of the exercises. She is very technical and passionate. At the end I felt safe and confident. Strongly recommend her. You can't find a better trainer. Vlad 37 Years
I grew up not knowing how to ride a bicycle. My city was an urban area in Africa where we had no bicycle path and it was extremely dangerous for people to ride a bicycle on road.
Coming to Germany, I discovered that riding a bicycle is normal for everybody as a Sport and also as a means of transport. I knew I needed it badly but was ashamed that as an adult, I couldn't ride.
A friend told me of an adult program for new bicycle rider. I knew it was my perfect chance to claim back what I lost as a child. I went on line and I was able to locate Felicitas. I booked and appointment and I must say that that appointment changed my life.
I started the program and to my amazement, riding a bicycle is far easier than one could imagine if one is trained by an expert. Felicitas is an expert trainer for bicycle learner. I was able to learn from her the basics of riding, starting with scooter and then progressing to the bicycle. I was able to ride a bicycle even before the end of the training period.
I will recommend Felicitas to anybody who want to learn cycling on a bicycle. She is a good trainer with good knowledge of English and German and also a patient and friendly teacher. I must also say that the training ground for the program is superb and in a serene area free from much distraction from people. Thanks to Felicitas, I reclaimed the experience I lost as a child. Am so happy now, I can ride with fellow cyclist on the street. Taiwo , 34 Years


In the background you have a view on the Inselpark Wilhelmsburg, one training location, where classes and individual training take part.